The following was again something I at first wrote a friend some days ago because I just started to write in the chat again and counldn't stop. So when there is "you" in the text, it doesn't mean YOU the reader, but actually my friend. But that just said in order to explain it a little. And I actually wrote it prior to some of the recent posts, should you get confused somehow.
Happy reading (I hope). 🙂
---
START OF CHAT
I am currently watching "The Cathedral of the sea" / "Die Kathedrale des Meeres". I think it sorted some thing as well and also supported some of the things I value. And now I am starting to reactivate some good "dynamic" routines. These: I play as long as I want, program as long as I want and sleep as long as I want (what usually would be just around 6 hours, if I didn't work through the night) Because for me "as long as I want" is not like for other people (at least I suppose). For me this means, that I just do one thing as long as I am not getting tired of it and then I move to the next task.
I play until I am either physically tired (need to sleep) or until it gets boring and I start programming for example.
I had all these "routines" developed in secondary school and they worked pretty well. The only factor which made them seem wrong, was that it was unusual and not understood. Therefor the problem was mainly outside of me. So I have to call everything I "originally" or "naturally" did – without much thinking – good, accepted and normal for me. But I have to filter out crazy things, which were the result of too much negative pressure and experiences. (e.g. I will cause a lot of trouble). Because given my lifetime (looking back on it), I usually caused trouble when I believed I would cause some or because others saw in me the troublemaker, while I actually wasn't. This means, that I am naturally a problem solver (what I knew back in secondary school, but yeah).
When it comes to the MBTI thing, I guess that the result "INFP" was partially correct. But only because I was pretty much forced into my fathers role or just an over-depressive destructive behavior towards myself and some people around me even. The actual result should have indeed been ENFP because looking back on my personal feelings, on the facts (facts for me) that I always knew I would want to help people and things like knowing much, focussing pretty hard on tasks. I also read that ENFP could be seen as champion, also ENFP speaks out what an INFJ feels or thinks, but can't put into words. Given that you could actually be an INFJ, while I am pretty sure I am not, this would explain even more.
I also once saw the question: "INFJ or depressed ENFP?"
I struggled with it at first because I again tried to "rationalize" or "explain" my thoughts and feelings -> wrap an explanation around my struggle, while I actually had the answer for the struggle in the question.
Meaning, that I told, that an INFJ probably was happy until one point in life and then turned into the other state. But actually that was just my brain trying to make sense of it. The actual answer would be of course, that I indeed am some kind of ENFP, but I got pressed/pushed into other roles, got lost in my mind and other people's opinions, so that I got lost as "I could be anything" in a negative way.
I usually didn't stop, eventhough people were not understanding my programming (and other things) and naturally I am an open speaker, I say what I think and I know what I know etc.
The brain damage and psychological disaster I was facing most of my life, did create sub-identities in my brain. Usually these are "just" masks, to survive, but in my case they sometimes made me believe that I am what they were about. When I had the "idiot" mask, I felt like an idiot, but I knew that I wasn't one, at least somewhere in the brain.
And because I now should be able to fully accept that I am actually not in need for MBTI anymore because I know who I am, I guess I can work on my actual things again.
Because what I told was mostly not lies and from my side not lying at all, but some of it was just crazy or broken data. There still is, maybe some of it will always stay, but that is why people have friends right? And because I don't really fit into any box, because I am creating my own "box" or just find doors in every other box, I am free.
Most importantly I should take back the statement: "I am open for everything." Because that actually is not true. I always had my healthy boundries, they work when I am just fighting for myself or people I want to help, but when I have to fight for things I don't want to fight or work for, I could give up temporarily. In this state I am theoretically open for everything because I am then broken, without will and hopeless. (Soul escapes for some time.)
The intelligence in my brain isn't as high as it once was. But because I believe it is all dynamic (with some limitation maybe), I can get most of it back. Because in the last years I would say that I was usually either pretty stupid or just all over the place and not acting very intelligent. When I want to do things and I am fully (or at least most of) me, I usually get all the data about it I can get, make plans, think things through and then act. Sometimes this takes some days, sometimes just some minutes, depending on the task / situation.
When I say, I can create a program which will do some things, I will do it one way or another. And in the past I did and even in recent times I at least tried. But the longer my broken state was going, the lesser got the power (obviously)
Also a major problem in my mind is, that I might actually have some kind of schizophrenia or other disorders developed in my mind, as a result of all the things I was put in. But a scientific explanation (at least I am trying to) would be possible and probably make more sense.
High-fuctioning mental disorders in general and the ability to grow muscles.
(A book about mental health and ….)
No actually I will just make it short
(meaning 3 pages or something xD …. no please don't)
Okay, so I learned about psychology and many other things and found out about theories and actual things like "high-fuctioning depression"
The thing is, that usually people can't fight such things alone because they don't even know what it is. They are just in a hole inside their own mind and can't escape. So high-functioning depression is (very simplified and maybe not detailed enough), when you are smart and you know that you are depressed, but you don't want to drag other people into it. This means, that you know that your current (or long term) state is or wasn't good and you don't want people to get harmed by it or help you, because it would only distract them from their life (or make it harder).
The dilemma usually is, that someone suffering from it stays in this state until it either is too late or someone noticed it somehow and got into talking about it. And usually the person with the depression would not realize that it actually was more a temporary malfunction or disharmony of the brain, usually caused by environments or triggers of some sort.
This means, the brain usually can't escape these things on its own, at least it seems this way because in order to do that, it would need the ability to always "check" or validate the given data and compare with past data.
I mean, we can do this, but when you are in depression you usually loose this function, at least for the most part.
When I look on my past and what my brain must have accomplished, I guess I owe my brain and also my heart a purple heart 😀
Because I guess that people in my psychological dilemma situation would usually end up broken as a child or at least won't be able to live a more or less normal life. I think that my brain probably in the background constantly validated things and when it found mismatching data it tried to build a way around it or correct it, like a machine. This way my brain probably created new paths around mental disorders and heavy damage or even found ways to neutralize the damage again.
Given that I am usually a figher, smart and I always find a way when I want something, my brain must be doing the same physically inside. So when it comes to schizophrenia and other possible disorders my brain either went through or still has parts of them, but the brain always kept control, at least some healthy parts of it.
But when the problems were too much, the brain wasn't able to repair and so all the disorders came out at times (for example after Easter). And this would actually support the "toxic" or radioactive environment thing.
The body usually is able to repair cells, so when you encountered radioactivitiy, for a short time (or any other similar substances, particales etc.) the body can fully heal after some time. For some people this might take longer, for some it might be repaired almost instantly. But with every automatic repair "mechanism" there is a limitation. So when you are too long in radioactive environments or getting too many hits in the face, you die or at least get heavy damage and then probably die or have to live with it.
So when I consider Schizophrenia as possible for me, it is indeed possible and very likely a part of my brain structure. But usually my brain found ways to "cope" it or to even repair such things. And too much, is just too much.
Therefor, I really should make a brain scan at some point in the nearer future. Just to check whether my theories are correct or maybe that I am wrong and there actually is something else (tumor) which maybe developed out of the stress and paradox problems.
We will see, but I bet there is nothing, maybe there is something, but at least I am still able to communicate, or should I say, I can again? Given that I wasn't really able for many years.
(Could also support the theory that in order to solve all the disorders in my brain, the brain had to rewire a lot so that it would still function somehow. But this caused other problems, which were less problematic in a temporary way, but not good in a longterm scenario. So for example my problems with feeling pain, where should be pain; or the ability to talk and such things. When you would have the choice between "FATAL ERROR" and "not able to feel pain sometimes", I guess you would also choose the smaller problem.
Conclusion: I am actually facing a Co-Op brain repair situation, which started last year (at least on a level I could recognize)
Co-Op meaning, the autopilot/repair automatism couldn't solve the problems anymore, so it found a way to tell my consciousness what to do, in some kind of "manual overwrite" kind of way. So the automatic part(s) of my brain and my manual part are now working hand in hand.
And everything which is not working with either of those, is a malfunction yet to be repaired. 😀
—
I know it is not fully new, but maybe clearer or less complex? I don't know…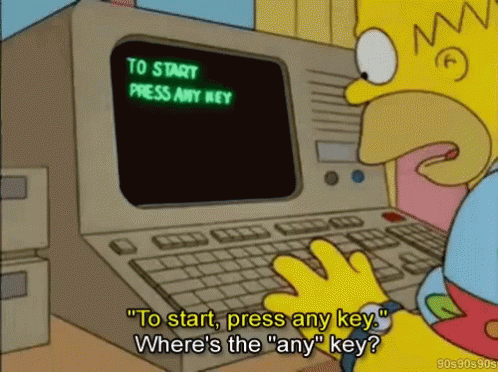 And then either my eyes have to find the solution or the hand just have to press some keys and see what happens.
And that is what I did because I really had not much of a clue at first, but I did something like this and man, it really helped so far.
Side note: When I would actually be an ENFP and you would actually be an INFJ, this would explain, why we have this special relationship / friendship. At least from the data I have and from what we were talking about.
[…] I am making a lot of progress right now.
—
END OF CHAT
---